Uggg - I hate that time between starting spring cleaning and finishing - those few days where the house looks like a hurricane hit. So far I've managed to complete one, ONE closet. Lots of other little projects are in progress, but UGH!
We've been renting movies from
Redbox
lately. When I went to return the ones we got Friday night I made the mistake of taking Caleigh. She begged to rent Enchanted again. I'm going to have to buy that one for her. She has been running around the house all singing that little ditty the
Princess
yoddels to get the animals to come help her. It was SO cute the first 25 times, after that - not so much. And this
one
, I may have a Musical girl on my hands.
Speaking of movies, we watched
I now Pronounce you Chuck & Larry
- funny movie, totally not kid appropriate though.
I did manage to get a couple layouts done this weekend - this is for the Slogan Challange - using Zoom Zoom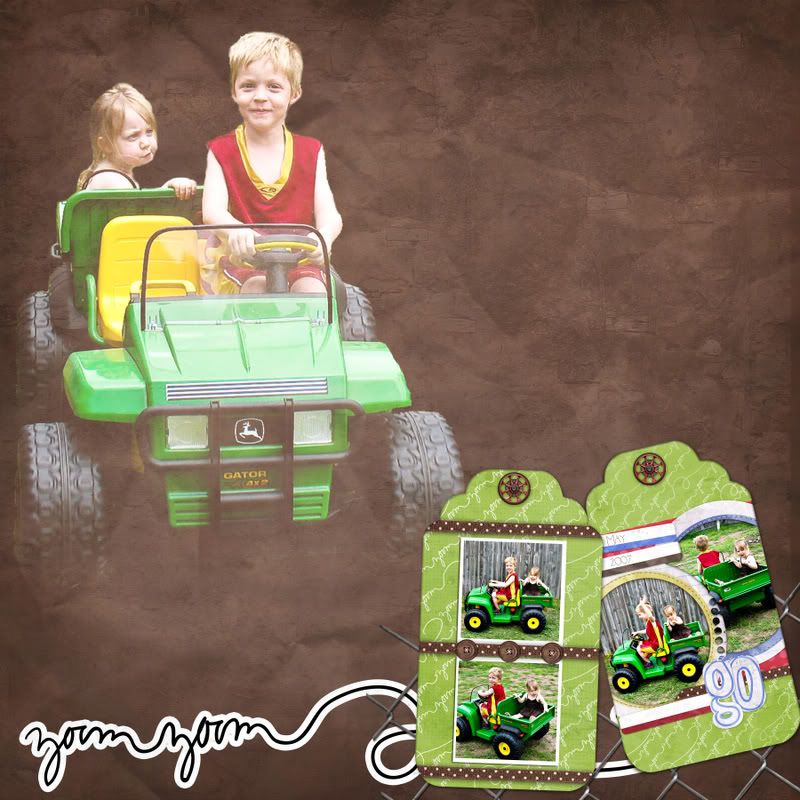 credits
here
and one of Caleigh being silly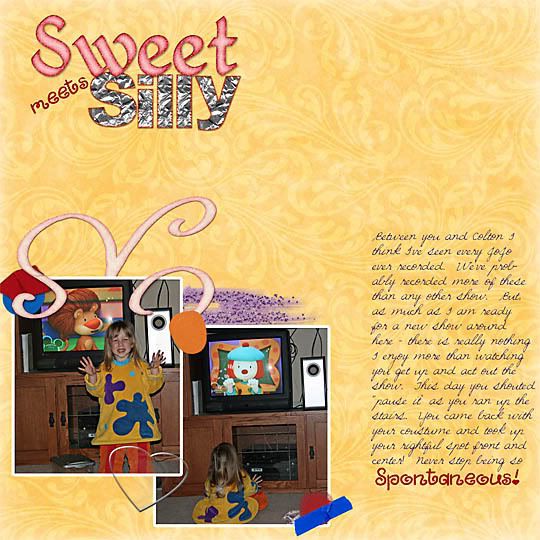 credits
here