How is it that a "free" day off doesn't feel like it at all? Most of San Antonio shuts down every year for the
Battle of Flowers parade
. We don't like parades, or crowds, or heat, or even beer being spilled all over us. Yeah, sorry bunch aren't we? Jonathan had to work though, and Justin had to work the parade with the church. So me and the Cs were going to have a nice leisurly day at home.
My darling 2nd born woke me up at 5 am. I'm fairly certain neither of us slept again after that. We left the house around 8 to go meet some friends of mine for breakfast. Then a quick stop by Costco for some laundry detergent and to fill up with gas. I got gas there this past Sunday and it was 3.21. Today - 3.39. I N S A N E
Aside from getting all the laundry washed and dried and almost getting one closet cleaned out, and ONE scrapbook page - I didn't get jack done! And I don't feel too leisured either!
A few layouts to show off - I'm trying to go back and scrap some of the pictures from the first digital we have - I'm SO far behind!!
The first 2 are using SaraAmarie's new kit Western Girlie
my friend Melanie and I - many moons, and several kids ago
This is also for the
Cookie Decorating Challenge
at SSD You should check it out - they have great templates.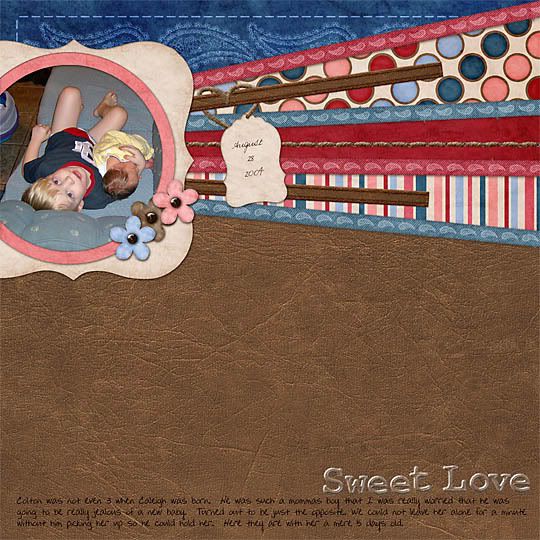 This is Colton at 2yrs old - how cute was he?
credit
here
Another template challenge (see a theme??) from the
Hawt Mama Blog
-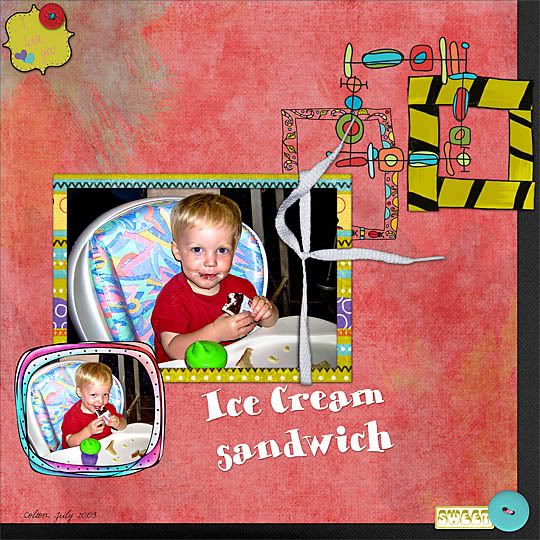 credits
here