So much too say, way too little time. Aside from the 500 kazillion things already on my plate, I got a wild hair and decided to start selling a lot of extra and not used stuff on Ebay. Holy Canoli its time consuming! And my office looks like a bomb went off! But the effort seems to be paying off. Which means I have a little extra cash to buy MORE craft stuff with. Shhh don't tell my husband. He'll never see a few digital purchases!
Always top on my list is Meredith Fenwick. I have literally almost everything she has ever designed. If you check out
my printed Shutterfly books
- you will see they are primarily done with her designs. Her collections are just so broad and work so well together! Meredith has an adorable new kit out, you can purchase it at
Scrapbook Graphics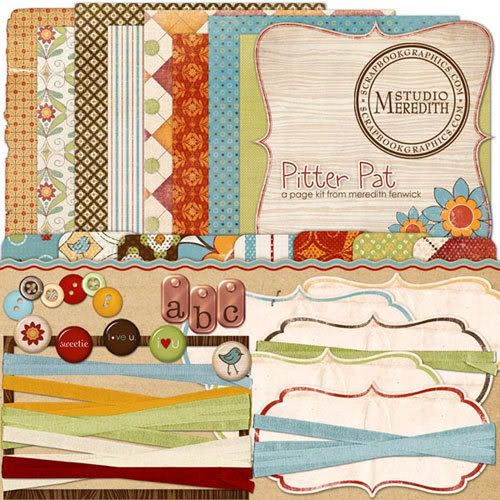 Go. Buy. Scrap. Enjoy!!
I'd promise to be back tonight with boring stuff like pictures from our weekend. But seriously, Grey's is on tonight. That trumps blogging any day of the week!