My baby girl turned 4 a few weeks ago.  In anticipation I really thought it would bring some sadness on my part.  She is my last baby.  She is my only girl.  I didn't, for one moment, have any sadness.  Well I might have shed one tear when I couldn't get
these cupcakes
to work.  I did wonder if maybe there is something wrong with my mommy sensor.  While I do miss a very few things about the last 4 years, I really just look forward to all the fun things we can do together as she gets older.  
I've always loved crafts.  Finally having a little someone to make things for that actually acts excited is like a dream come true!  I took her with me to pick out the papers for these boxes.  She helped me pick the flowers and buttons and put them on.  
First I covered a paper letter.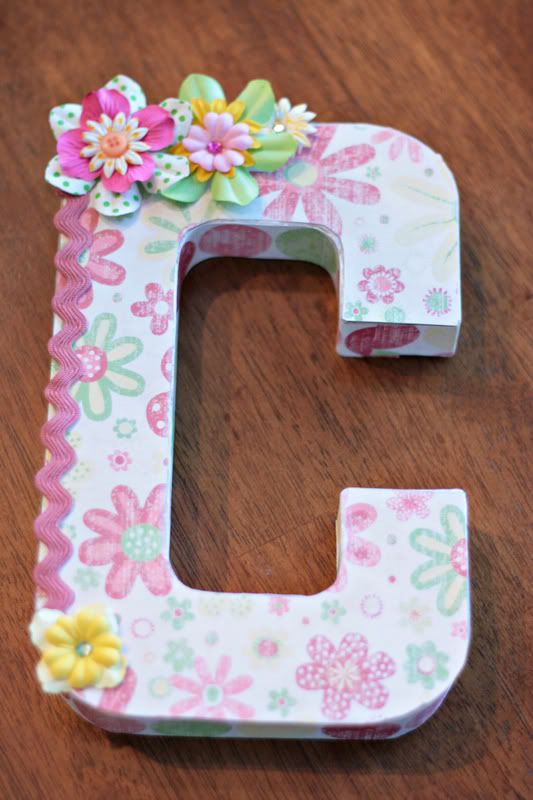 I got lucky and found ribbon that coordinated with the papers almost perfectly.  The bling in the middle of the flowers was a fun find in the Dollar Spot at Target!
I made 2 boxes in 2 sizes.  I filled the boxes with some little trinkets - a bracelet found while on vacation, tiny glitter nail polishes, hair clips.  Then I stacked the boxes and tied them together with more ribbon.  She loves the boxes and handles them so gently.  That may have brought a tear, but I'll never admit to it.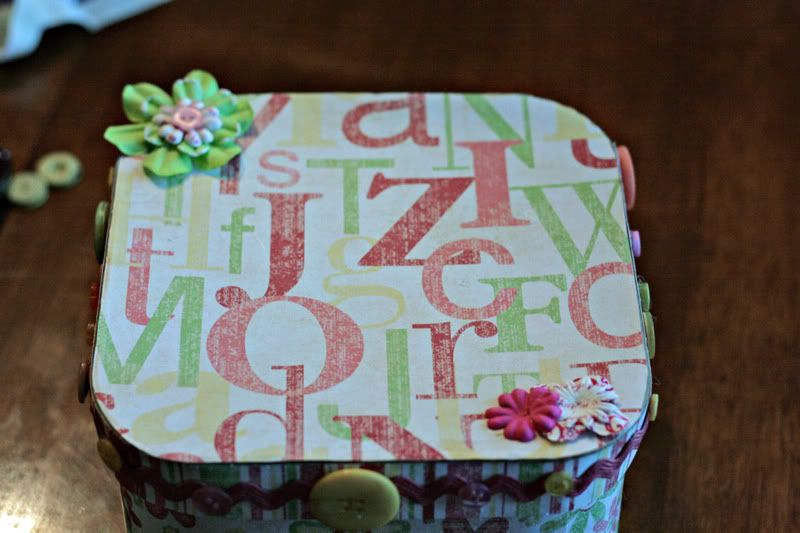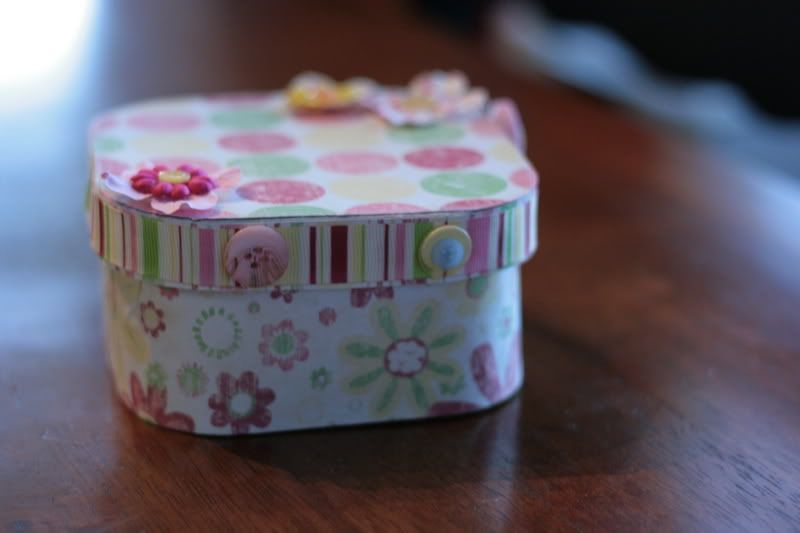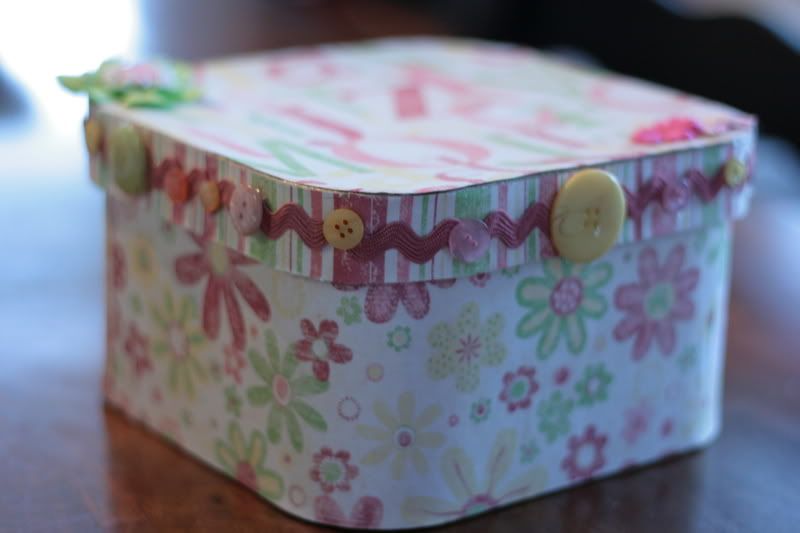 Her big gift this year was a "laundry".  She has been asking for a washing machine for months now.  Lets hope when she is 16 she is just as excited about doing laundry.  I made these clothes pins to hang her laundry.  I took the clothes pins apart and sprayed them white.  Then I added the coordinating paper pieces and lightly sanded the edges.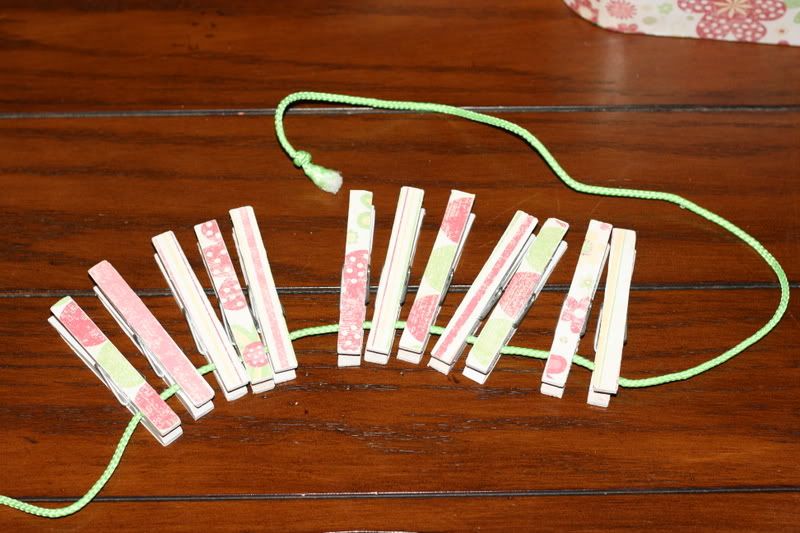 Not to be left out, I my middle son pick out some papers of his own and made him a letter too.  Oddly, my teenager didn't want one.  His loss, I'm sure he will be begging for one very very soon.