I love Sunday mornings, the kids were up late and are sleeping in, all I hear is the pitter patter of my husband typing away at his latest
blog
entry. I love to spend these mornings browsing the Internet because I'm
lazy
always in the pursuit of broadening my knowledge. And hey, far be it from me not to share these new finds. Its the American way to enable, right?
I stumbled upon a fun mommy site this morning
momdot.com
. Grab a glass of
diet coke
water and take some time to click around their site - it is quite expansive.
Enough about them, I want you to check out
The Charming Lamb
. They make sterling silver jewelry. And not your mothers sterling either! This is fun and different and must have!
Our mom's birthdays are this month, I think
this
would be a great gift for them, personalized on the back with the kids names of course!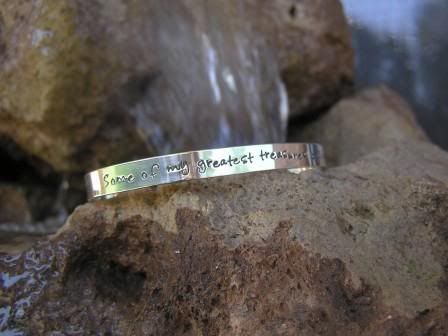 They have 3 pages of cute
charms
, at incredibly reasonable prices! I really like this
one
, I think I'll have to get it for our next Girls Christmas bash to add to our charm bracelets.
Go browse, purchase, and come back and tell me what you got!!